No1 BLINDS™ Auckland's Leading Wooden Blind Supplier And Install Specialists for Residential and Commercial Applications.
Wooden Venetian Blinds made right here in New Zealand using the best quality, lightweight timber. We manufacture the blinds which means we can save you money. Up to 60% more economical than some leading brands.
Wooden blinds add warmth to any indoor space – thermal insulating properties
Made from only the highest quality basswood timber, which is known for being smooth and beautiful
(We do not use Marupa Timber as it has a pitted/pinhole finish and looks cheap)
Bass wood timber is renowned for lightness and ease of handling
Available in a variety of finishes in 50mm
Very smooth finish and will match stylish interior decorating
Venetian wooden blinds offer a warmth to a home or office that only a wooden finish can.
Manufactured right here in New Zealand and designed to have the beautiful look of timber whilst also being light and strong in their purpose.
Our Wooden Venetian Blind range offer you a wooden blind that is not only aesthetic but functionally sound. Our white wooden blinds are also designed to resist bowing and twisting and are come in a fashionable white colour to suit the decor of your home or workplace.
Perfect and more affordable than shutters and what can be better than natural basswood timber on your windows.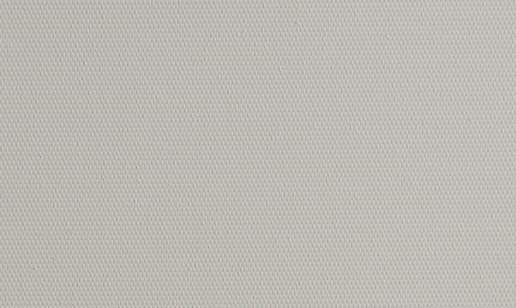 Beautiful Wooden Blinds in the Bathroom.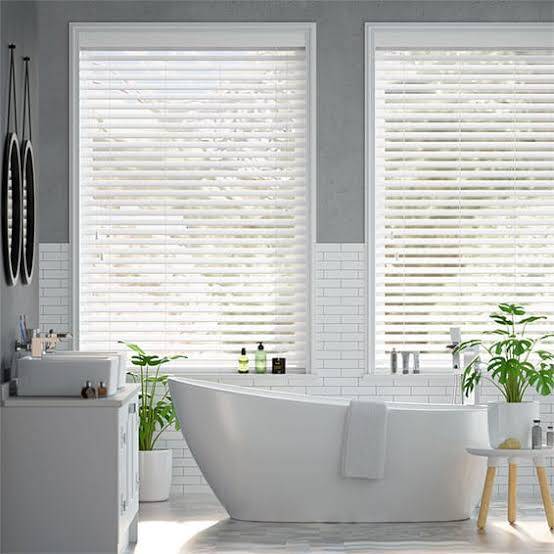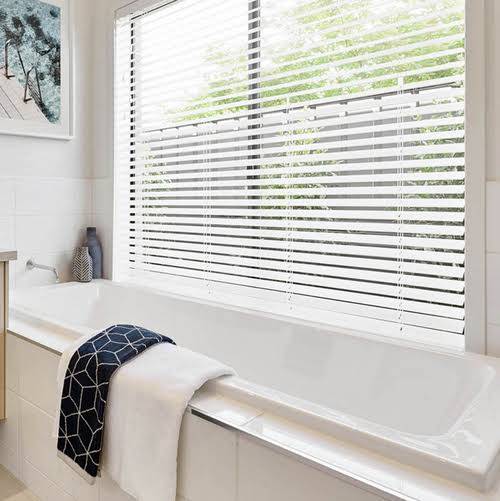 One of the best wooden blinds I have seen in this country. Excellent customer service and very friendly staff and good price and quality too. AAA++++++++++
Moe Sylver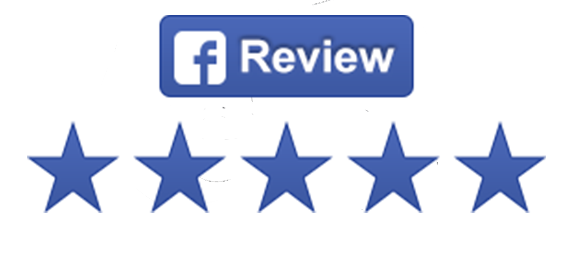 Prompt, efficient and very reasonably pricedAwesome service - friendly, easy to deal with, prompt, efficient, and very reasonable price. Our wooden blinds look fabulous. Definitely recommend the product and the service team.
Fiona Davies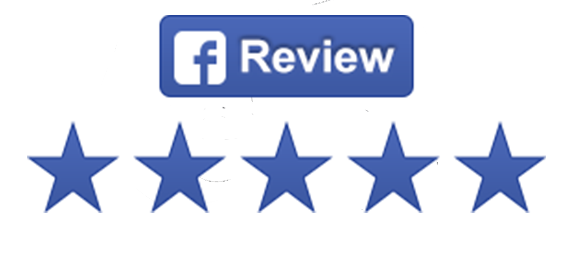 Where did Wooden Venetian Blinds originate from?​
It is claimed that the first commercial wooden blind was created in 1767 in Pennsylvania by an English man who saw the opportunity to block the strong afternoon sun over the summertime.
Having visited Italy previously he was exposed to the wooden shutter system and thought he could improve the design for the locals by providing the following features and benefits.

1. His "Wooden Venetian Sun Shades" were able to be hoisted up so they were out of the way giving the user full access to the view out the window without anything obstructing it. (alot of people are thanking him now for that foresight)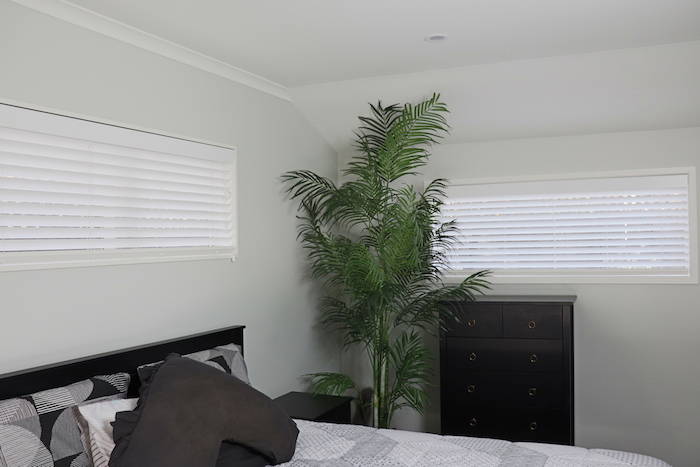 2. The design he used was alot lighter than his Italian counterparts and this was more suited for the lighter wooden houses being built at the time. Italy had very deep window sills which were made out of bricks and mortar and were able to support the heavy solid wooden blinds that were constructed from strong timbers such as Chestnut and Beechwood. The new wooden blinds were lighter and much easier to use and hang.​
3. The wooden venetian screens were more effective than the Roman styled blinds of that time, which used very loose weaved canvas that was susceptible to rotting and fading over time. The wooden blinds were built from robust basswood and were able to be coloured with vegetable dyes for the fashion conscious. These blinds were very popular as they were more robust and could stand the test of time. I am sure the folk of Pennsylvania would be very interested now to see the multiple colours available now in modern aluminium venetian blinds.
Fortunately in modern times we have blockout blinds that come with a ten year blind warranty, so no worries about rot or fading here!

What are our wooden blinds made from?​
When the first wood blinds were crafted in Pennsylvania the wood used was Basswood. We are delighted to say that our blinds also are made from Basswood (a sustainable timber from USA) and we are proud to manufacture in the same quality as they did way back in 1767.
Our beautiful hand crafted wooden blinds are designed to last and look amazing without the twisting that happens with cedar blinds. White wooden blinds seem to be the most popular colour currently and looks amazing in all types of houses.The good thing about white venetian blinds is they will match with pretty much all colours which is why they are the go to wooden venetian blind in Auckland. We can measure the wooden blinds for you, provide a free quotation and then manufacture the blinds to your specifications and install them for you too.
We pride ourselves on our service and our team are dedicated to your 100% satisfaction.


What is the best way to clean wooden blinds?
Basswood wooden blinds come with a gentle oil impregnation which makes cleaning the blinds very easy. We suggest you do the following. See our blog post here for more information. How to clean blinds
Step One: Close the blinds so they are pointing down.
Step Two: Use a microfibre cloth if you have one or an old sock will suffice.
Step Three: Wipe down the entire front of the wooden blind getting as close as you can to the strings but not on the strings. (otherwise they will get dirty)
Step Four: Flip the blinds the other way up and repeat the process this time behind the blind as shown below in the video
Step Five: Now open the blinds half way so you can see where you have missed and wipe this with your microfibre clothIf you have grease or mildew on the wooden venetian blinds then you will need some warm water in a bucket with a small amount (half a teaspoon) of Dettol in it to help with the mildew or grease